B1G1
Better Business, Better Life.
"Not all of us can do great things. But we can do small things with great love."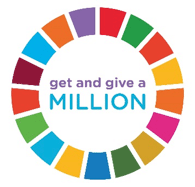 We have embarked on a "Get and Give A Million" campaign, by committing to:
Make life better for you, your business and your loved ones – this is the "Get A Million" part
Play a bigger game – so we have more of an impact, create more of a legacy and make more of a difference by supporting the UN's Global Goals in order to make the world a better place (this is the "Give A Million" part)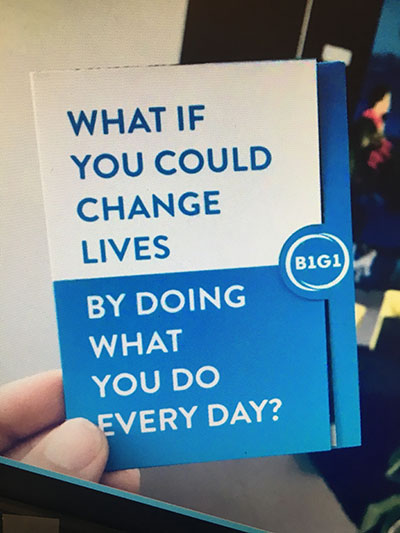 Why?
Quite simply because we want to make a real impact on the lives of business owners. An impact that flows over into their families, communities, economies and the greater world. An impact that will help make the world a better place for us all.
What?
We have set two targets:
Get a Million – To help business owners get an extra $1 million
Give A Million – To help the UN achieve its Global Goals by creating a million micro-impacts and smiles for people less fortunate than us
How?
Cash is king – Pay us by check, cash, or debit card, and we will use the saved credit card fees to provide a day of a teacher's salary to help educate a disadvantaged child.
Life events – We will help celebrate your milestones, commemorate your accomplishments, recognize the pain of illnesses, and memorialize the loss of your loved ones by planting trees on your behalf.
Business Consulting – Meet with us for business planning and we will celebrate your tax savings discoveries by providing 100 days of access to life-saving water.
Business Advisory – Sign up for our quarterly Business Advisory services. We will recognize your commitment to business growth by contributing to a business training program in a third world country.
Let us help you put the "Why" back into your business. Contact us today to schedule a consultation for how you could implement "Get and Give a Million" campaign.